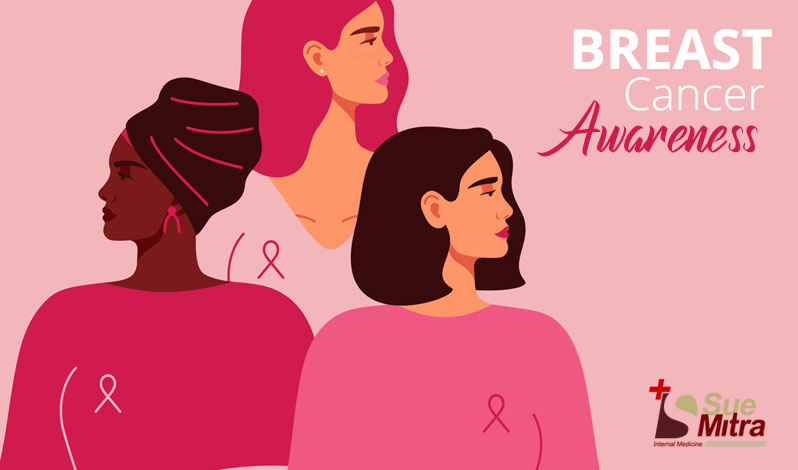 Breast Cancer Awareness
18, Oct 2021
As time is progressing, efforts are being made to spread more awareness about diseases and health concerns, and one of the major illnesses in which awareness programs are being organized for the past few years is Breast Cancer.
What is Breast Cancer?
Breast Cancer is a type of cancer that arises in the breast of a human body. Cancer usually starts when there is an abnormal increase in the cells in your body. If you have breast cancer, you will find a tumor that can be identified by x-rays or can be felt as a lump.
Most people think that breast cancer is only seen in females, but that is wrong. It has been found that many men do have breast cancer, and there is no harm or shame in it.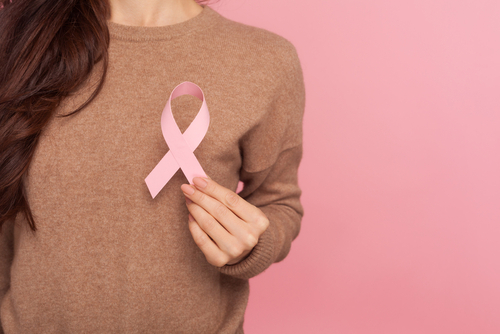 Symptoms of Breast cancer
Doctors and experts have recommended that women must do regular mammograms and clinical breast exams, as it will help to detect any sign of breast cancer and take timely medications. The symptoms of breast cancer are:
1. Lump in the breast
2. Swelling or reddening of the breast or the area around it.
3. Skin irritation.
4. Change in the shape or size of the breast.
If you face any of the above problems or any complications on or near your breast, then please consult an expert as early as possible.
Why is Breast Cancer awareness important?
Most people believe that cancer cannot be cured. But that is not true. If timely medications and treatment are done, then cancer can also be cured. People usually feel ashamed to talk about breast cancer, and so to spread awareness, many organizations have regarded October as Breast Cancer awareness month.
Awareness about breast cancer is important as early detection of cancer cells through screening and other medical procedures can stop the further spread of cancer cells. The programs organized to spread breast cancer awareness provides a platform to educate the people about the consequences of breast cancer, the importance of taking personal safety and hygiene.
Breast cancer advocates help in raising funds to supports better care, treatment, knowledge and increasing the willpower of the patient. These breast cancer advocates provide knowledge about breast cancer and provide services for free or at a very minimal cost.
The pink ribbon is the most significant symbol for breast cancer awareness. In most countries, October is regarded as the National Breast Cancer Awareness month, and they also receive funds from corporate sponsors for the awareness about breast cancer.
Benefits of Breast Cancer Awareness
Breast Cancer Awareness has increased awareness for a lot of women and men. In the United States of America, low-income women who have breast cancer have received taxpayer-funded health care benefits. Breast cancer advocates have increased the amount of money being spent on breast cancer awareness.
Breast Cancer Awareness is important, and there has been an increase in the knowledge of breast cancer. People and organizations have taken initiatives for the same. So, if you want to know more about Breast cancer, then you can contact the team of Dr. Mitra.
More