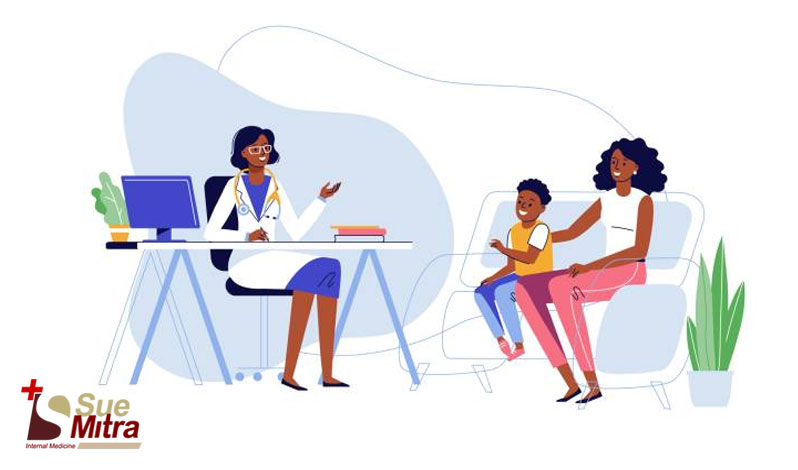 A Guide to Primary Care in Melbourne, Florida: Finding the Right Provider for Your Health
26, Aug 2023
Overview:
Choosing the right provider is crucial for managing your health and well-being, so it is worth taking the time and effort to find someone who meets your needs and makes you feel comfortable.
Some ways to help you find the perfect primary care provider in Melbourne, Florida:
1. Ask for referrals:
Seek recommendations from friends, family, and co-workers who are satisfied with their primary care providers.
2. Research online:
Use online directories, review sites, and health portals to research primary care providers in Melbourne. Check their credentials, patient reviews, and any specialties they may have.
3. Consider your health insurance:
Check if your insurance plan has a preferred network of providers and narrow down your choices accordingly to avoid any out-of-pocket costs.
4. Location and convenience:
Look for primary care providers located close to your home or workplace for easy accessibility and shorter commutes.
5. Office hours:
Ensure that the provider's office hours align with your schedule to minimize any inconvenience or conflicts.
6. Specialties offered:
Different primary care providers have different areas of expertise. Consider your specific health needs, such as paediatric care, geriatric care, or women's health, and find a provider who specializes in those areas.
7. Compatibility:
Consider your personal preferences, such as gender or cultural background, and find a provider who makes you feel comfortable and at ease during your appointments.
8. Credentials and experience:
Verify that the primary care provider is board-certified and has the necessary qualifications and experience to provide high-quality care.
9. Communication style:
Choose a provider who listens attentively, explains medical conditions, and involves you in the decision-making process regarding your healthcare.
10. Patient-centred approach:
Look for a primary care provider who focuses on preventive care, promotes healthy lifestyle choices, and emphasizes patient education.
11. Hospital affiliations:
If you have a preferred hospital or healthcare facility, find a primary care provider who is affiliated with or has privileges at that institution.
12. Accessibility:
Find out if the provider offers same-day appointments, email or telephonic consultations, and whether they have a system in place for urgent situations.
13. Follow-up and coordination:
Consider a provider who ensures continuous care and coordinates with specialists, if needed, to provide comprehensive healthcare.
14. Cost and insurance coverage:
Verify if the provider accepts your insurance and review the cost of services, co-pays, and any additional charges you may incur.
15. Meet the provider:
Schedule an initial consultation or meet-and-greet appointment with potential providers to assess their demeanour, communication style, and overall compatibility with your healthcare needs.
Conclusion:
Finding the right primary care provider in Melbourne, Florida requires careful consideration of various factors such as referrals, research, insurance coverage, location, specialties, credentials, communication style, accessibility, follow-up care, and cost. By taking the time to assess these factors and meet potential providers, you can find a primary care provider who is the perfect fit for your healthcare needs.
More