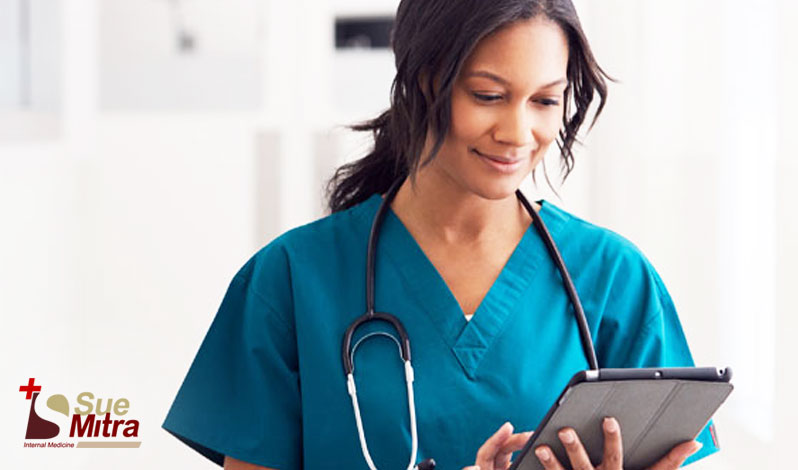 10 Preventive Care Benefits Every Women Should Know About
03, Jan 2023
Preventive care is an essential part of women's health because specific screening tests performed by nurses and other medical experts can frequently reveal behaviours that can be changed to maximize health and well-being. The following preventative health screenings are normally administered by women's preventive check-up Melbourne Florida health nurse practitioners, who should also inform their female patients as to the potential value of each test.
1. Wellness Examinations
A yearly visit to a women's health nurse practitioner or physician is strongly advised to preserve general health and wellness. Women have the opportunity to express any worries they may have and any symptoms they may be experiencing, and be evaluated for any potential risk or future issues during these visits
2. Screening for Gestational Diabetes
Gestational diabetes can start during pregnancy. Serious health hazards for the expectant mother and her unborn child may result from it. If a woman has gestational diabetes, complications during labour, delivery, or pregnancy are generally more likely to occur. Additionally, babies may arrive larger than usual and with low blood sugar levels that could be life-threateningly. Every woman between the 24th and 28th week of pregnancy is advised to get screened for the condition using an oral glucose tolerance test.
3. Blood Pressure Check Up
Preventive check-up practitioners who specialize in women's health advice patients to get their blood pressure monitored at least every two to five years. The goal is to assess the degree of stress being applied to the heart and blood vessels. Patients should be recommended to get their blood pressure monitored annually if persistently hazardous blood pressure values are found. High blood pressure can put individuals at a much higher risk of heart stroke, attack, and other health problems if it is untreated and allowed to become out of control.
4. Cholesterol Screening
A thorough cholesterol test helps identify whether a patient is in danger of developing heart disease, even though high cholesterol on its own is not usually a symptom of poor health. Testing for women only needs to be done every five years if normal cholesterol levels are routinely found, unless they have severe lifestyle changes, such as significant weight increases.
5. Breast Cancer Screenings
Self-exams for breast cancer and mammograms performed by a professional can save a woman's life, particularly if she possesses particular risk factors, such as a family history of breast cancer diagnoses. Our health nurse practitioners demonstrate breast self-examinations to patients and advise them to do it frequently, preferably once a month.
6. Cervical Cancer Screenings
Currently, women's health doctors and nurse practitioners screen female patients for cervical cancer using the pelvic exam and Pap smear which proves beneficial for women.
7. Osteoporosis Screening
Women over 65 should be checked for osteoporosis, as should younger women who have a comparable fracture risk (within 10 years or so) as 65-year-old women in order to prevent bones from becoming weak and brittle.
8. Screenings for STDs
Preventive check-up Nurse practitioners in Melbourne Florida specialize to offer preventive information to assist women in avoiding illnesses that are spread through sexual contact.
9. Guidance, Supplies, and Assistance with Breastfeeding
Women's health nurse practitioners may be an essential resource for their patients by advising them on the most practical breastfeeding options and informing them on any potential hurdles they may encounter.
10. Counseling and Screening for Domestic Violence
The ability to recognize the symptoms of domestic spouse abuse and interfamily violence is a skill that our health nurse practitioners of preventive check-up in Melbourne Fl have.
Conclusion
Your health pan likely covers preventive treatment completely for better health advantages. Ask any questions to Dr.Sue Mitra regarding what types of preventive care should be include in daily life.
More