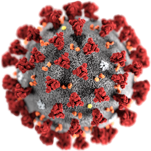 Dr. Sue Mitra's office is open Monday, Tuesday, Wednesday and Friday from 8:00 a.m. to 4:00 p.m., and Thursday from 8:00 a.m. to 2:00 p.m. We also offer Telemedicine sessions, please call our office for details: 321-622-6222.
Our utmost concern is for the safety of our patients and staff, so we are taking proactive steps to maintain a clean environment with cleaning procedures in place to ensure that high touch surfaces (door handles, door knobs, countertops, chairs, clipboards, patient rooms, bathrooms, etc.) are regularly cleaned and decontaminated throughout the day.
To ensure that we keep our staff and patients as safe as possible during this time, we are taking patient's temperatures and asking questions related to travel and if they are experiencing any of the common COVID-19 symptoms.
If patients are experiencing any symptoms or have a fever, we are requesting they go to their car for telemedicine visit. Please call our office if you have any questions about your appointment: 321-622-6222.
We are not testing for COVID-19 virus. Any patient suspected to have covid symptoms will be evaluated via telemedicine and sent out for testing. The Department of Health in Brevard County also has a 24/7 call center 1 (866) 779-6121 and email address: COVID-19@flhealth.gov if you have any questions regarding the nearest locations to get tested.
Call our office today at 321-622-6222 to set up an appointment with Dr. Mitra and her staff.