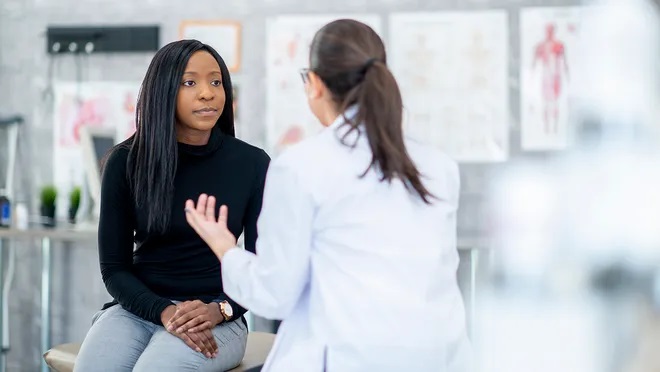 It only takes small changes to start making your heart more healthy
07, Feb 2023
We celebrates Valentine's Day on Feb. 14, turning our thoughts to hearts and love. But this month also reminds us to focus on heart health.
Heart disease is the leading cause of death in the United States, affecting Americans of all ages, ethnicities, and gender. Risk factors, including high cholesterol, high blood pressure, smoking, diabetes and excessive alcohol use, can increase your chance of developing heart disease.
You can play an active role in reducing your risk factors for heart disease by partaking in a healthy diet, engaging in daily exercise routines, quitting smoking, restricting alcohol intake, and keeping blood pressure and cholesterol under control.
February is American Heart Month, so let's all get started on some heart-healthy habits and focus on cardiovascular health!
Taking the time to care for your heart can be very challenging amidst your busy daily routine. Making small lifestyle and dietary changes and taking specific preventive measures can lower your risk of developing heart disease.
Exercise is, of course, heart-healthy, and everyone should make an effort to stay physically active. But, few people can lose weight with exercise alone, and for weight loss, this dreaded phrase still rings true: count your calories.
Allocate two and a half hours of physical activity each week — that is, 30 minutes of aerobic exercise daily, five days a week. Pertain to a healthy diet that is low in sodium and saturated fat. Try eating more vegetables, fruits, whole grains, vegetable oils, and fat-free or low-fat dairy products. Limit food with high sugar and other sweeteners.
Mindful eating is an exciting method that is catching on, generally with people who are already into a healthy lifestyle. Avoid second servings on your plate as much as possible.
If you drink alcohol, drink only in moderation. Choosing a healthy diet and regular exercise will help you maintain a healthy weight. Try to keep a record of your blood pressure and cholesterol numbers. Visit your doctor for periodic checks to stay in tune.
Stress can undoubtedly contribute to high blood pressure and allied heart diseases. Getting enough good quality sleep reduces the risk of having high blood pressure and heart disease. So, aim for 7–8 hours of sleep a night.
The chemicals in tobacco have harmful effects on your heart in many ways. Quit smoking if you are doing so.
It's always possible to check on your heart health. If you're 64 or younger, schedule a physical or well-check with the provider of your choice. If you're 65 or older and enrolled in Medicare, schedule an Annual Wellness Visit with your provider.
Discuss heart-healthy living, understand your risk, and make healthy choices to improve your overall health and well-being.
More